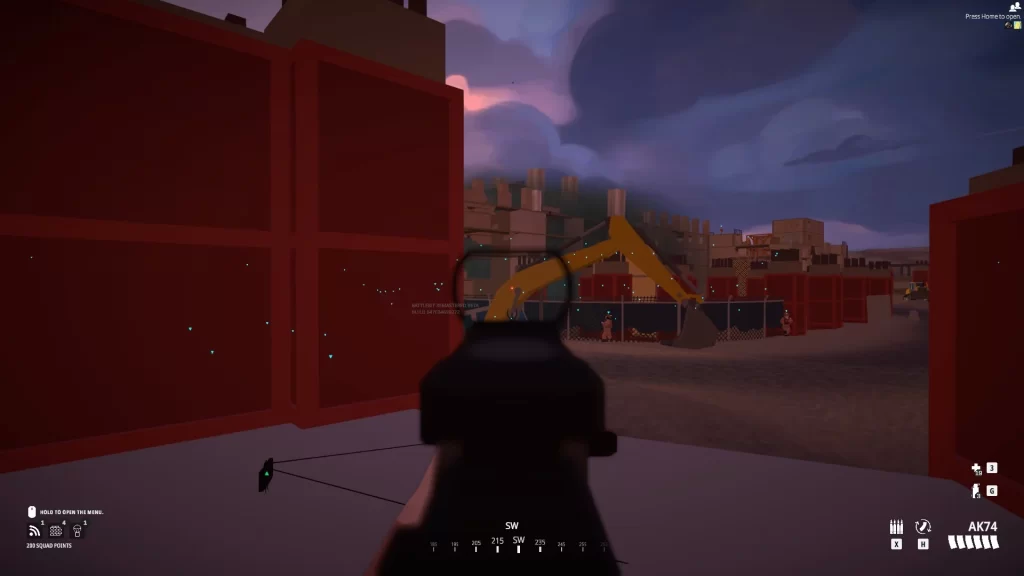 The FPS BattleBit Remastered isn't out yet but the developer tends to run weekly playtests. Even though the game won't be free when it releases into Steam Early Access, the playtests are completely free for players to try. If you're wondering when the next Battlebit Remastered test dates and times are, continue reading further down.
Before you can start playing, you'll need to click the "Request Access" button on the Steam store page. This will likely provide immediate free access for when the next playtest starts. With that said, the development is currently funded via Patreon where a $15 pledge provides a Steam Early Access key. So we can assume it may launch at or around that price.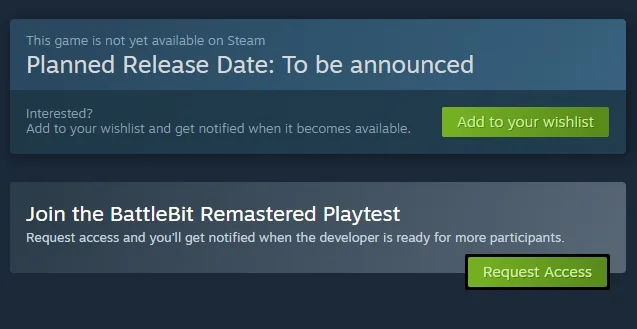 While there isn't an official release date for the Steam Early Access launch, we do know it's planned for Q1/Q2 2023. At this point, we're almost done with quarter one, so it's more likely to launch between April to June.
Regardless, it's worth mentioning that the playtest dates and times may change for a variety of reasons. Sometimes they even get extended beyond the planned three or six-hour window due to issues. For example, this is especially likely when they release new content such as when they added helicopters.
Battlebit Remastered 6-Hour Playtest Date & Time
The next six-hour playtest takes place on April 1, Saturday. We've listed the many different timezones it runs for, courtesy of the developer. Six-hour tests typically run on the weekend as this one also does.
6:30 a.m. – 12:30 p.m. (Pacific Standard Time)
7:30 a.m. – 1:30 p.m. (Mountain Standard Time)
8:30 a.m. – 2:30 p.m. (Central Standard Time)
9:30 a.m. – 3:30 p.m. (Eastern Standard Time)
1:30 p.m. – 7:30 p.m. (Greenwich Mean Time)
2:30 p.m. – 8:30 p.m. (Central European Time)
9:30 p.m. – 3:30 a.m. (China Standard Time)
10:30 p.m. – 4:30 a.m. (Japan Standard Time)
12:30 a.m. – 6:30 a.m. (Australian Eastern Daylight Time)
Battlebit Remastered 3-Hour Playtest Date & Time
The developer has skipped out on having 3-hour stress tests the last couple of weeks for a few reasons. However, the most recent reason for not having one the week of March 13, is due to working on trailers. They're currently preparing for the Steam Early Access launch according to their Twitter account.
While there isn't a 3-hour test currently planned, that doesn't mean there won't be more in the near future. So make sure to check back with us when the developer has more info to share! In the meantime, try to get some time in on the weekend if you can.
That's all there is to this quick article on when you can hop back into BattleBit Remastered for the next playtest. We'll try to update this article each time a new date and time is announced. But, if we're late and you notice, feel free to let us know in the comments. Otherwise, did you know why Battlebit Remastered has Remastered in the name?
I'm sure I'm not the only one that thought that was odd after realizing there wasn't a first game. This is supposedly because the game has changed significantly since the developer first started working on it. To the point that they added Remastered to the title because of how far it's come and changed.

Jeff is a journalist with over 10 years of experience writing, streaming, and making content about video games. With an associate degree in journalism, he's a sucker for RPGs, survival games, roguelikes, and more.