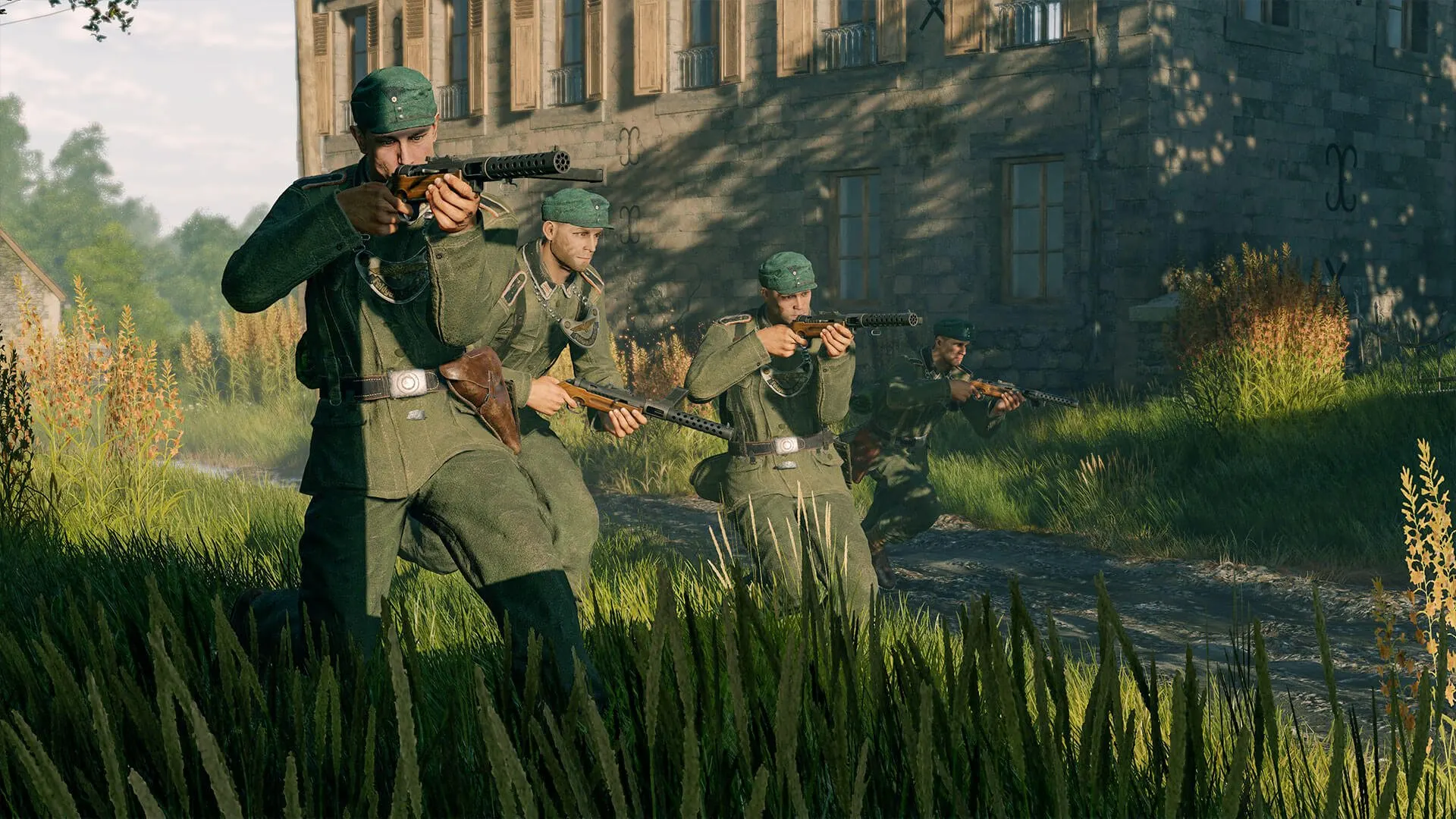 Enlisted is a first-person shooter game that takes place in World War 2 with the Allies and Axis fighting. One of the neat mechanics in this game is that you lead a squad of AI soldiers while fighting against other players too.
While the AI soldiers aren't geniuses by any means, you can swap between soldiers on the fly. This essentially makes it so you have multiple lives ready to go even if you die. Continue reading below to learn how the Enlisted price model works.
Is Enlisted Free to Play?
The quick answer is that Enlisted is free to play across every platform. It doesn't matter if you're playing on Xbox Series X/S, the PlayStation 5, or PC. As of April 8, 2021, it entered open beta so everyone can sign up and play. It's worth mentioning that if you're playing on PC, you'll need to download Enlisted directly from the website.
This is because it's not currently available on other platforms like Steam or the Epic Games Store, for example. However, the publisher behind Enlisted has their other popular free to play game on Steam, War Thunder. So it's likely to come to Steam at a later time.
It's easy to start playing Enlisted without needing to spend any money on microtransactions. As goes with any free to play game, you'll need to grind more to offset not spending any money. Fortunately, however, almost everything you can buy with real money can be purchased with the in-game currency of Orders. The main content that you can't purchase with in-game currency is listed below:
The Elite Battle Pass
Premium Account Bonuses
Purchasing Squad Points with Enlisted Gold (real money currency) instead of leveling up your squad for points.
Unique squads
For prices on the Enlisted Gold premium currency, you can visit the main website here. This isn't an affiliate/referral link, so don't worry. Certain bundles are on that same page if you're curious about what you're getting with your money.
Playing Enlisted on Xbox For Free
Recently on April 21, 2021, Microsoft added 50 free to play games that no longer require an Xbox Live Gold membership to play. As part of this list, you no longer need an Xbox Live Gold membership to play Enlisted on Xbox Series X/S. The full list of games added can be found here for those curious.
If you're new to Enlisted, be sure to visit our 10 Best Tips and Tricks guide here to get started. We've also got a bunch of other useful guides at our guide hub here. And if you have any other questions whether it's regarding microtransactions or the game as a whole, let us know in the comments below. We'll try to get back to you and help out when possible.

Jeff is a journalist with over 10 years of experience writing, streaming, and making content about video games. With an associate degree in journalism, he's a sucker for RPGs, survival games, roguelikes, and more.