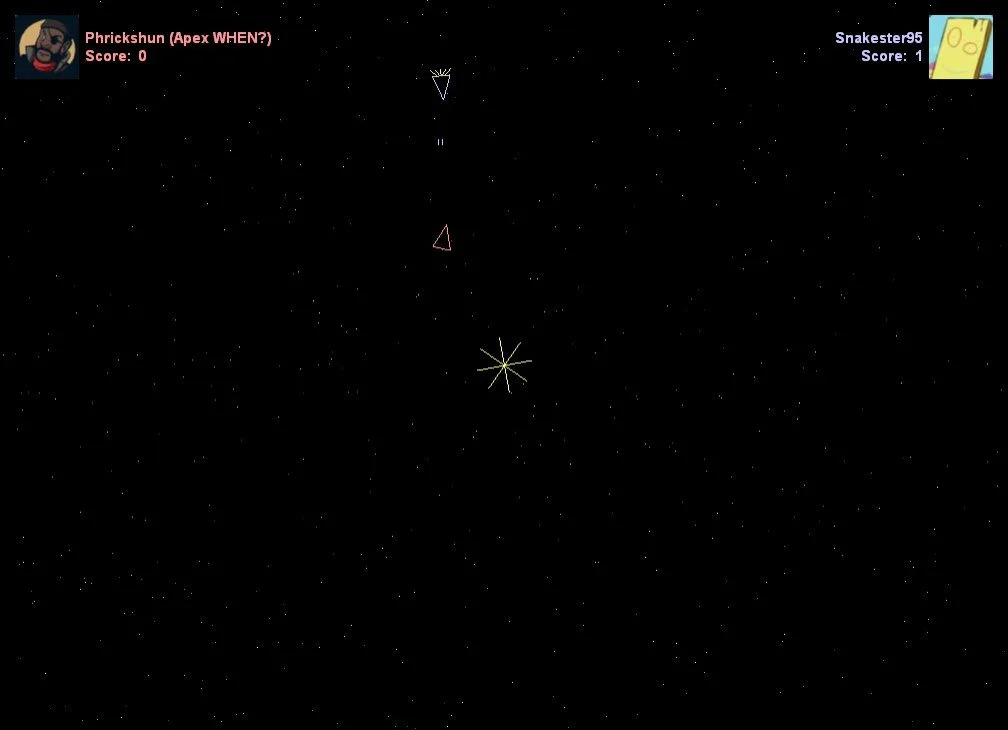 Spacewar is one of the first video games from back in 1962 that you've probably heard is on Steam. What's interesting about this game is that you can't find it the traditional way by looking at the store page. Instead, you need to do a little sleuthing because this secret game is hidden a little deeper. Continue reading our guide below to learn what Spacewar is and how to play it too.
What is Spacewar
Spacewar! is a multiplayer space combat game that was made in 1962. Two players each control a ship while trying to shoot the other. This wouldn't be so complicated if there wasn't also a star in the middle that consistently pulls you toward it. Similar to Asteroids, players can go off-screen and return elsewhere. Despite being able to play Spacewar! through Steam, it's not the exact same as the original version.
The reason it's a secret on Steam is because it wasn't actually added for people to play. This was originally added to Steam as a way for developers to test certain features. According to Reddit, when developers are working with certain engines it may also show that they're playing Spacewar This includes both Unity and Unreal Engine 4. However, there's a more common reason you're likely to see someone playing Spacewar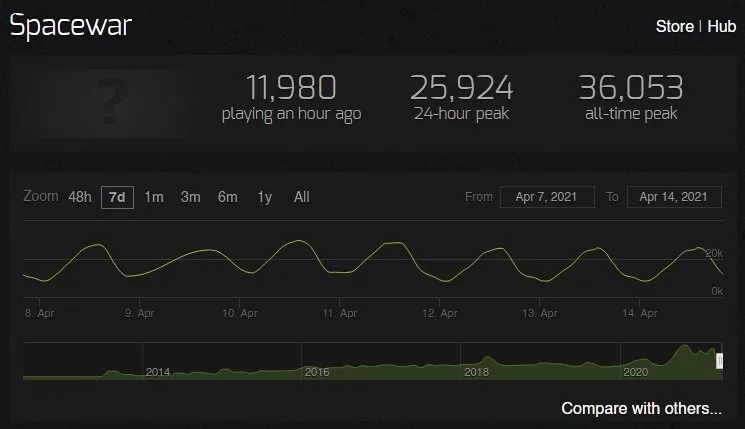 If you look at how many people are playing Spacewar by checking Steamcharts, you'll see a sizable amount. As shown in the picture above, it hit a 24-hour peak of 25,924. And the current amount playing places it at the 44th most played game on Steam right now. But why is that the case? This is because people pirating games can supposedly use Spacewar to convince Steam it's legitimate.
How to Play Spacewar on Steam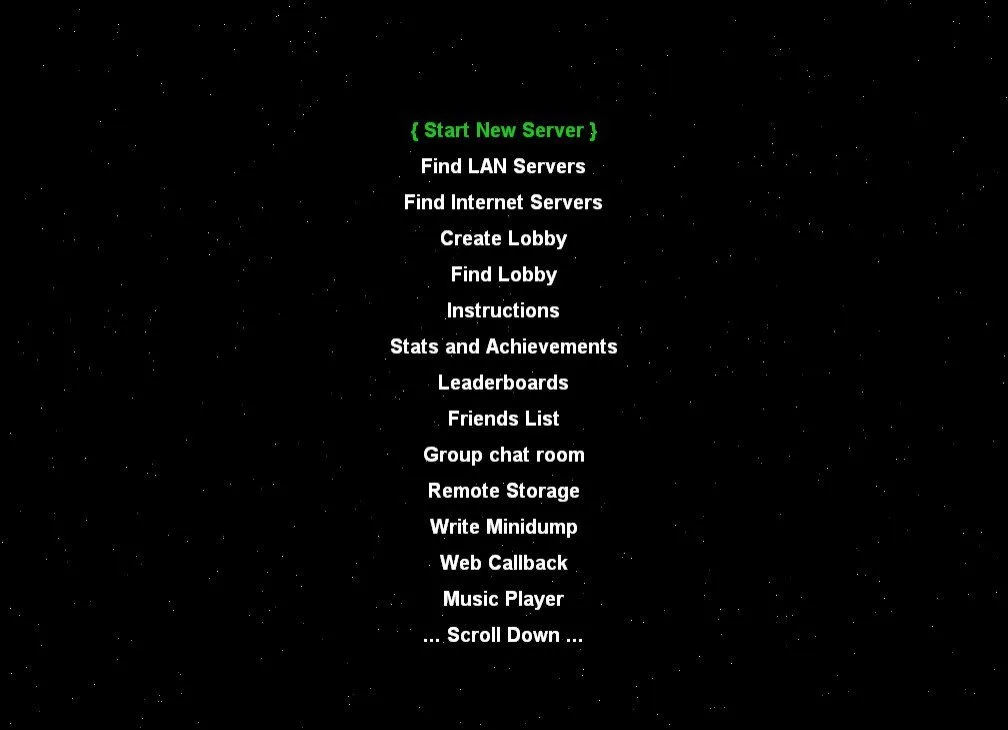 And now for the main reason you're here, learning how to play Spacewar on Steam. Fortunately, this is extremely simple and only requires typing a specific Run windows command. Regardless of whether you have Steam open or not, press the Windows button and R at the same time. This will open the Run command window. Then, type or copy this command into it and press enter: steam://run/480
After pressing enter or clicking the "OK" button, a Steam window will appear asking to download the game. Once it's finished downloading all 2 megabytes, you can start it as you would start any game on Steam. The Spacewar menu will appear where you'll have several different options depending on what you want to do.
Start New Server – This creates a server for you to play alone.
Find LAN Servers – Uses a server browser to search for lan servers.
Find Internet Servers – Doesn't seem to work on its own.
Create Lobby – Creates a lobby so you can invite a friend or have someone else join.
Find Lobby – You can search for other lobbies to join.
The rest of the options are mostly self-explanatory, but you can experiment with them. It's worth mentioning that you can't use your mouse for this game. So you'll need to use the arrow keys to navigate the menu. If you have any other questions regarding Spacewar, feel free to ask in the comments below and we'll try to help you out.

Jeff is a journalist with over 10 years of experience writing, streaming, and making content about video games. With an associate degree in journalism, he's a sucker for RPGs, survival games, roguelikes, and more.