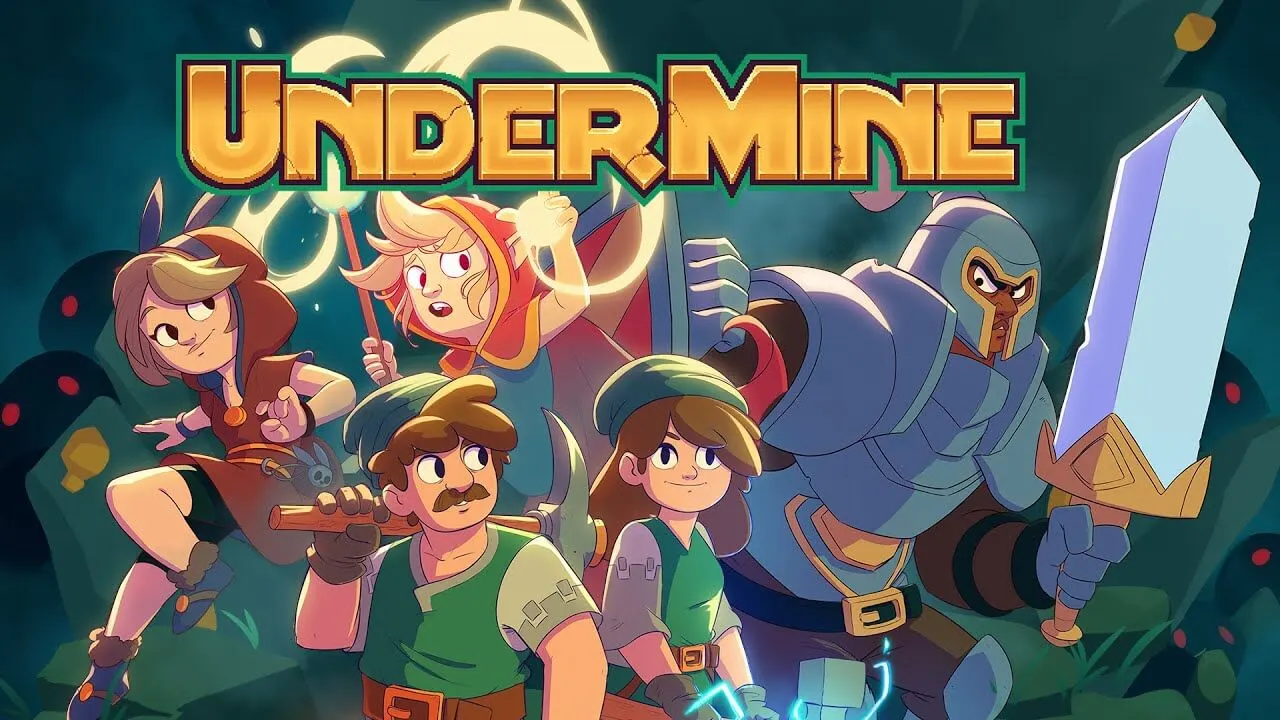 The roguelite UnderMine recently broke out of early access and if you're now playing it with some questions, we've got the answers. And if it so happens that one of your questions isn't in the Table of Contents below, simply ask away in the comments below the article. I'll do my best to help you out!
What to Upgrade First?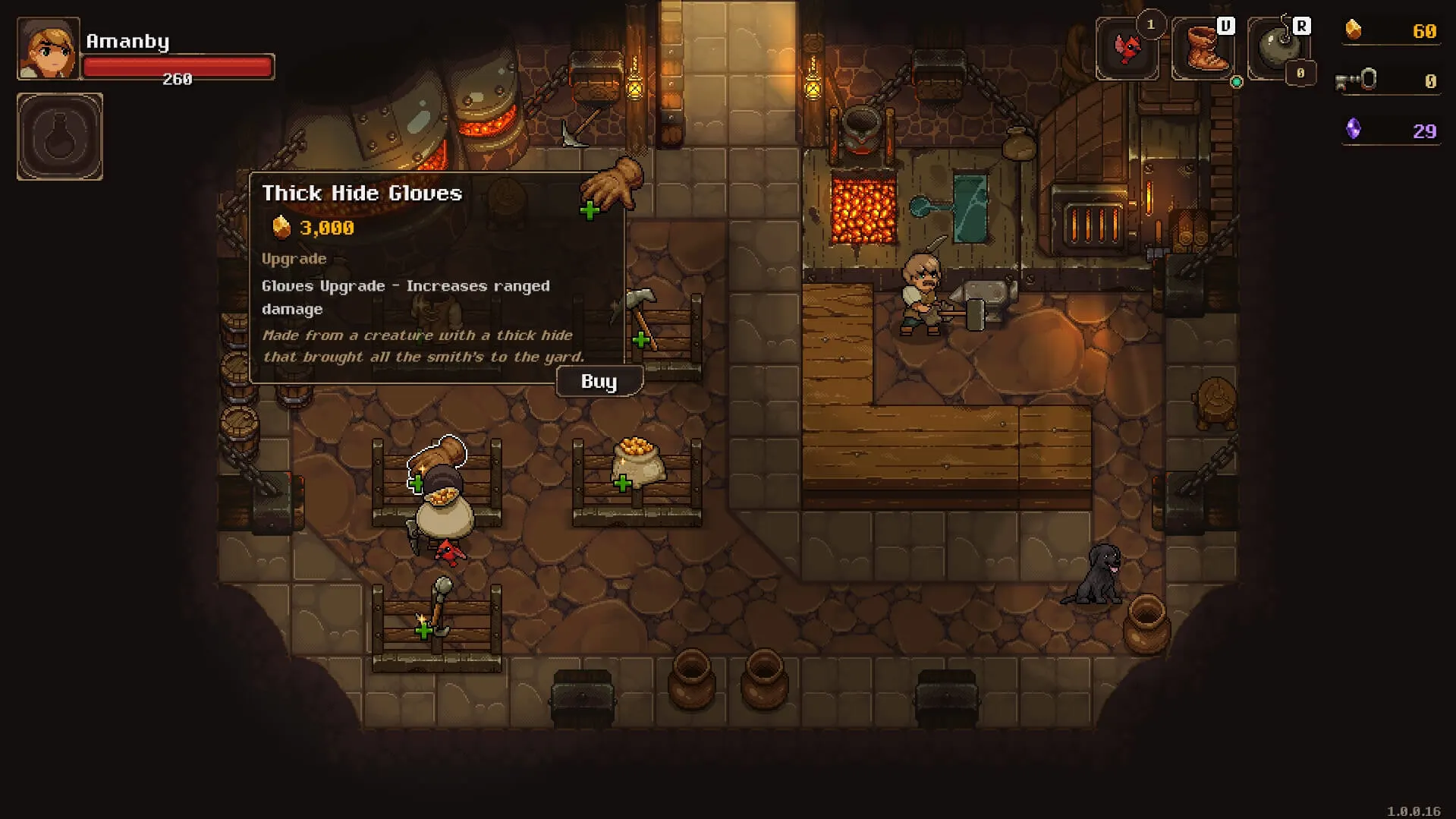 Deciding what to upgrade can be a tough question if you're just starting out and aren't sure. Once you rescue Wayland from the dungeons below, you'll have access to a Blacksmith with permanent upgrades for your character. Depending on how you're playing, you might want to upgrade a different way. Each of the five upgrades available at the Blacksmith are:
Maximum Health Increase.
Swing Damage Increase
Ranged Damage Increase
Lose Less Gold on Death
Throw Range Increase
When you're first starting out, I recommend focusing Ranged Damage and Throw Range. This will make it easier to play more safely by killing most enemies from afar. In doing so, you're more likely to survive deeper into the UnderMine and earn a lot more gold.
If you're struggling, start increasing your Maximum Health and over time your sack to lose less gold on death. While I prefer to fight from afar, if you like to get up close, the swing damage upgrade is decent for stronger damage compared to ranged.
How to Find Secret Rooms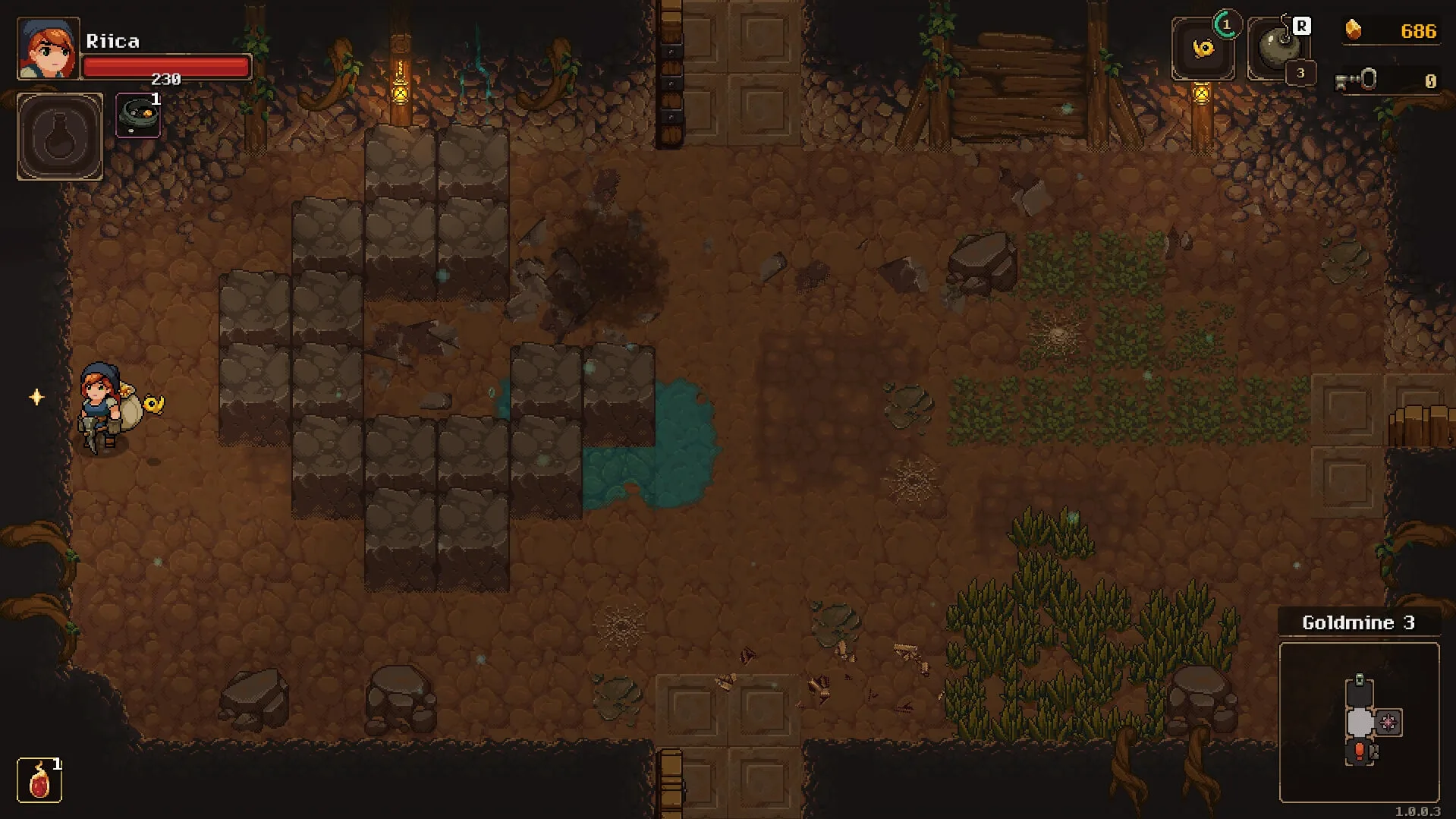 There are at least two tricks for finding secret rooms in UnderMine. The first one I recommend is to keep an eye out for sparkles twinkling on the edge of a room. As shown in the screenshot above, these represent an adjacent secret room where you can blow up the wall to get through.
The second trick is that certain secret rooms will appear when you walk alongside the wall. If you're still in a fight, stone walls will appear as translucent, and then disappear afterward.
How to Get The Collector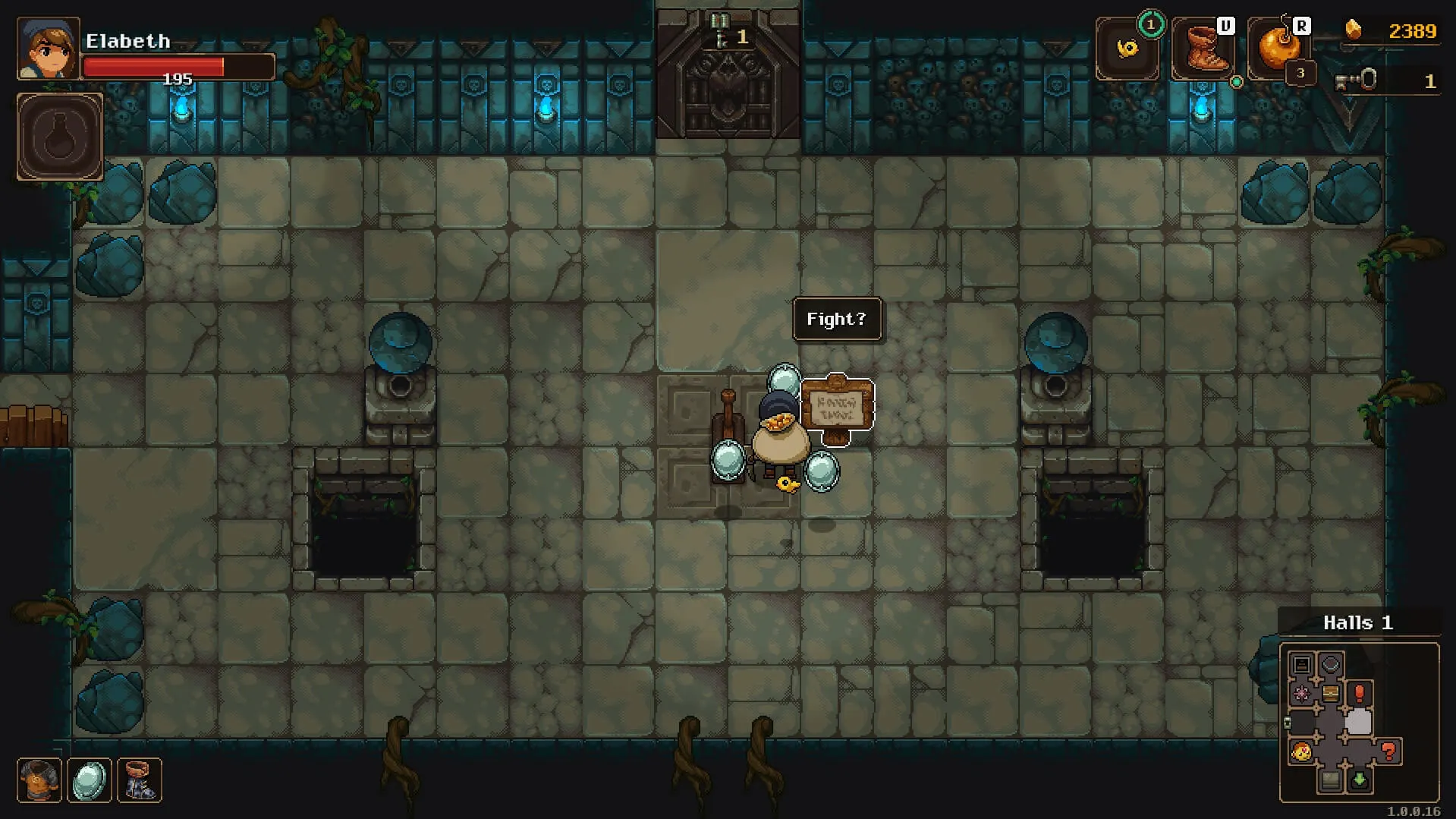 Before you start getting new familiars, you'll need to unlock Griswold, the Collector. You'll need to explore down to the Halls of Din and find a room with a lever. This room will have a sign in the middle that says, "Fight?" and a door up top with a unique key required.
After fighting four waves of enemies successively, a key will drop from above that you can use to get through. There will be a Dusty Book artifact in this room that fits into the bookshelf back at the main hub.
Return to Arkanos the Archmage in the left room and insert the Dusty Book into his bookshelf. Once you do so, this will reveal a secret room with Griswold, the Collector. For more information on how to get new familiars from Griswold, check out the section/tip below.
How to Get New Familiars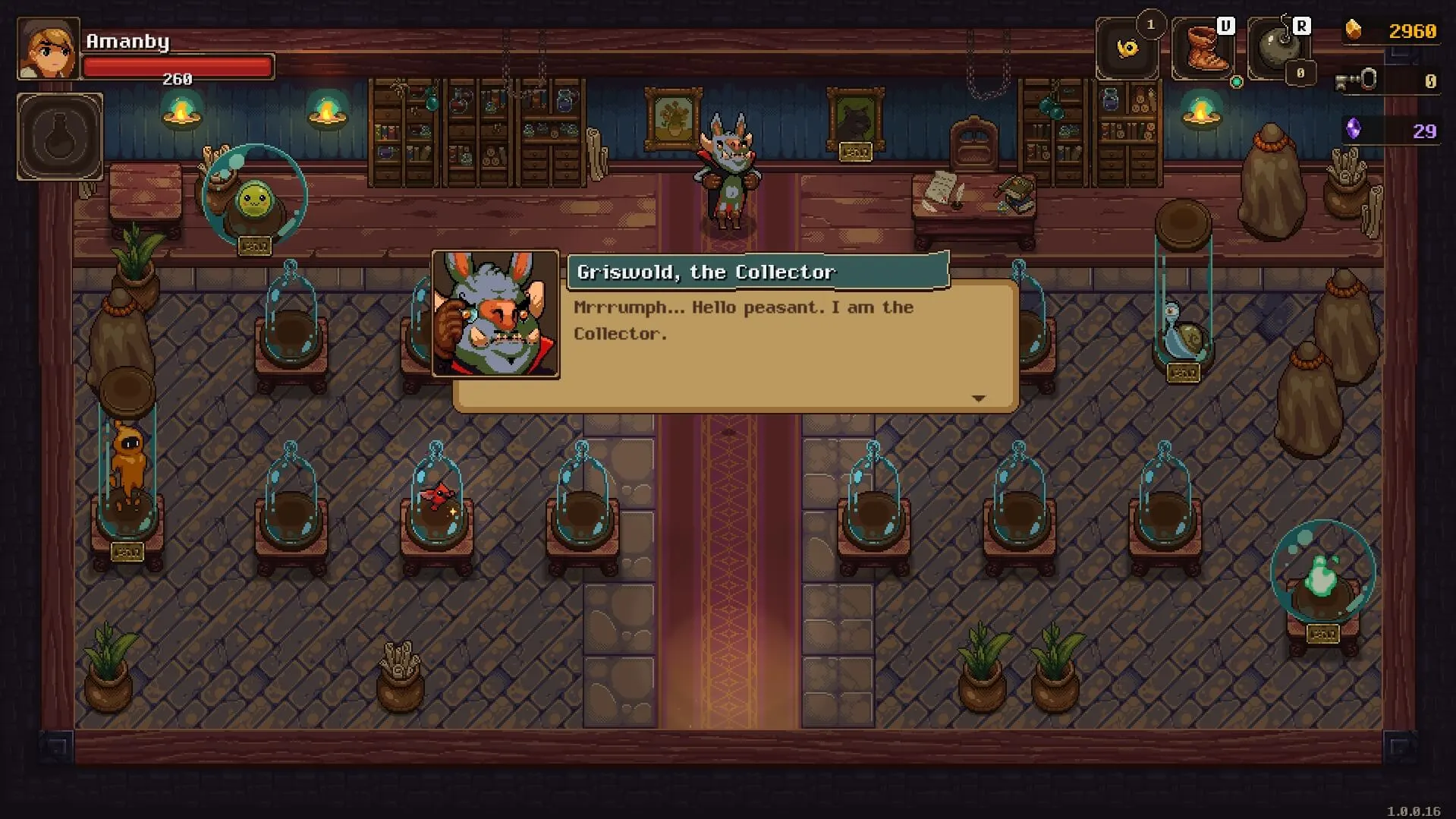 Once you've unlocked Griswold, the Collector, as mentioned in the above tip, you can start getting new familiars. The UnderMine below will start dropping eggs that you can give to Griswold to unlock new familiars. He'll hatch any eggs you bring him and then you'll be able to equip them in his room at the main hub. Examples of ways to find eggs in the UnderMine include cursed chests, secret rooms, boss rewards, blowing up cursed torches, and more.
How to Save Your Game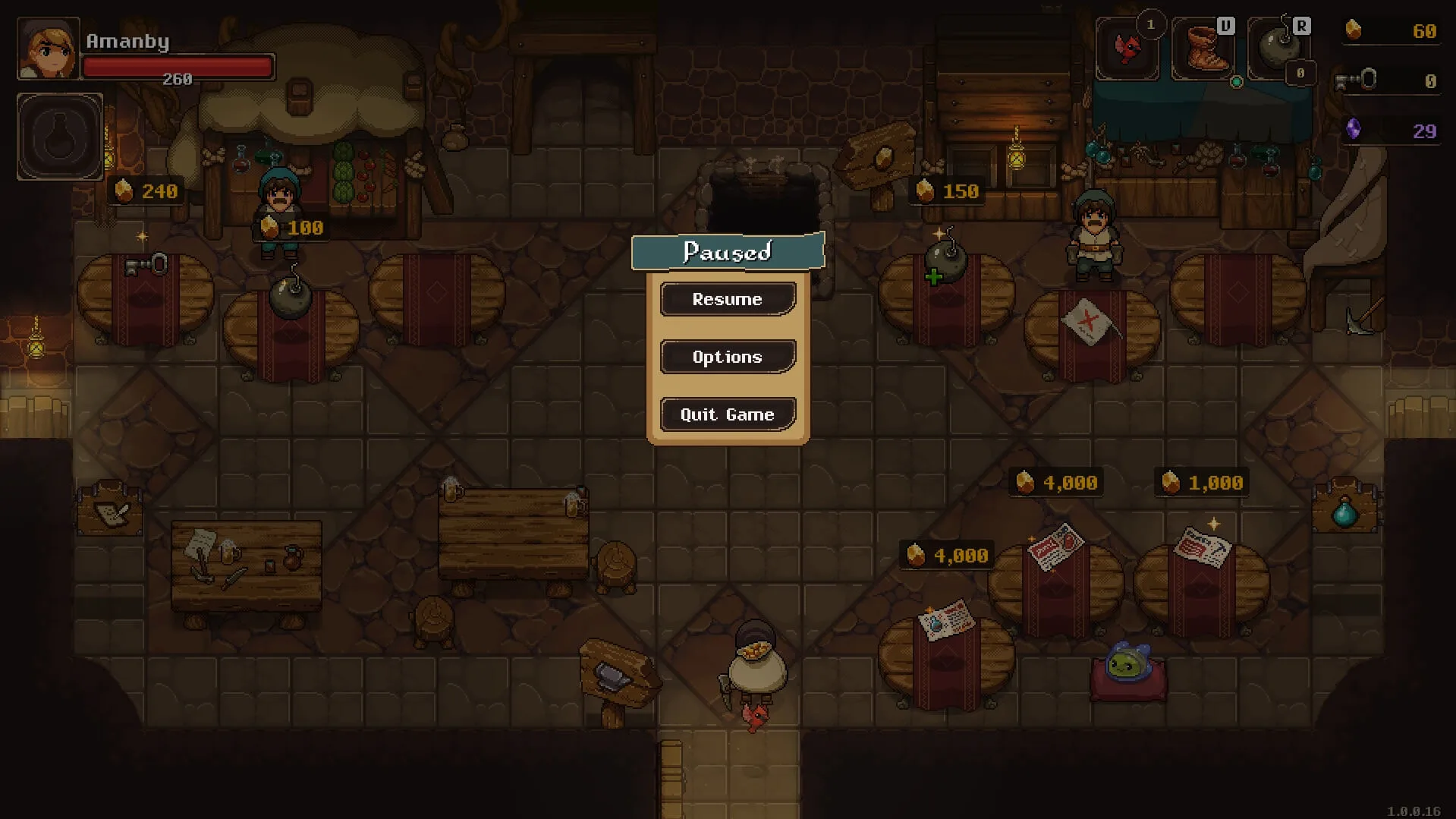 UnderMine doesn't have a traditional way of saving such as going to a menu and clicking save. Unfortunately, the only way to save is via autosaves that are supposedly on each floor. Personally, I recommend trying not to leave or quit your game unless you're at the main hub. There's no guarantee that you'll keep your progress otherwise.
Also, if you're playing on PC, make sure to quit via the pause menu and clicking, "Quit Game". You're more likely to not have problems if you quit properly.
How to Find Kurtz
There's a chance to find the Kurtz NPC by traveling down a crawl space in the zones between Goldmine 4 and Dungeon 3. You can reveal crawl spaces by destroying rocks that may be hiding them. These will always lead to a hidden room that may provide Blessings, Curses, and/or other rewards.
How to Light Torches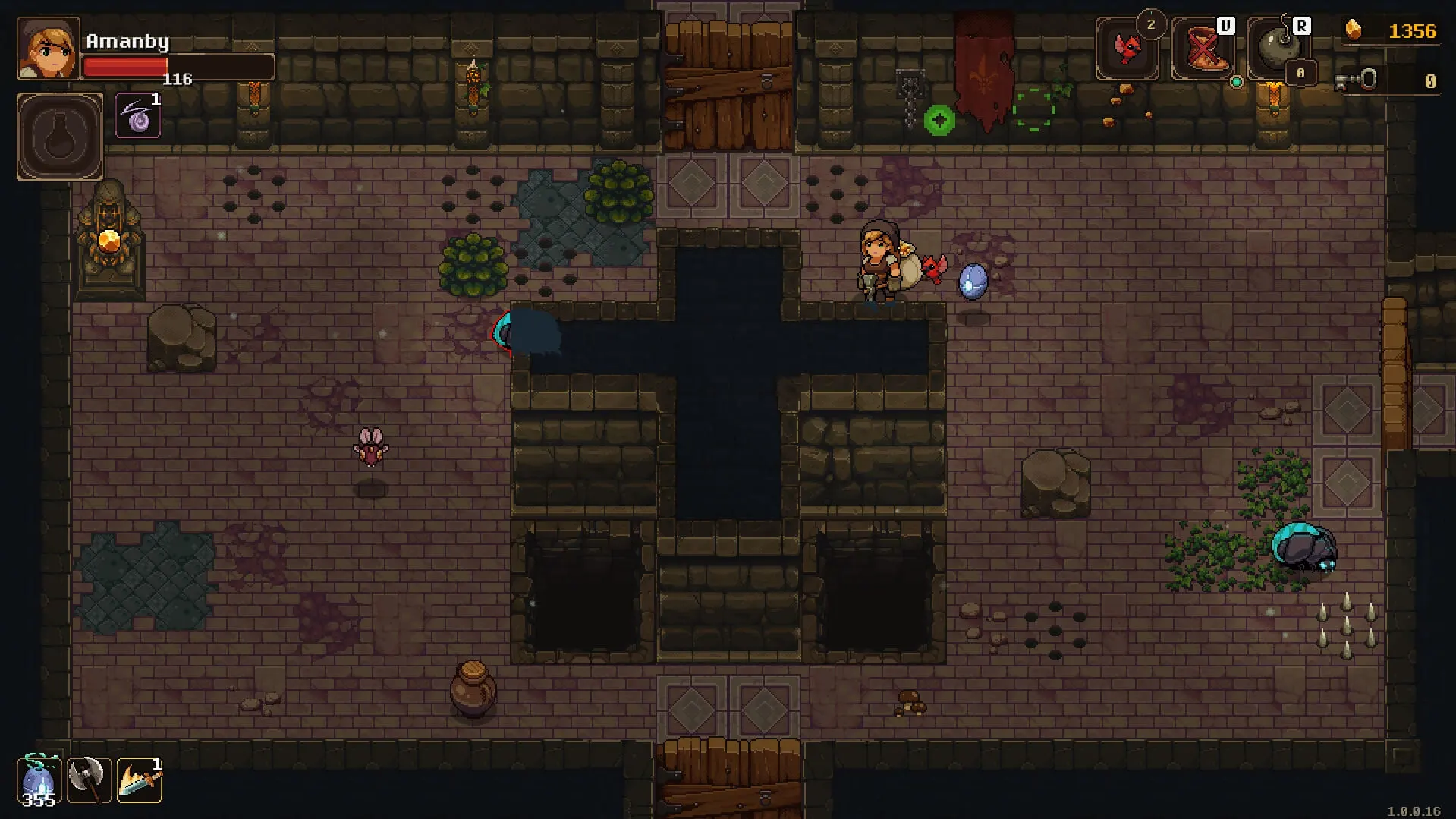 If you're stuck on a puzzle that requires lighting torches in UnderMine, there are a few tricks to do it. Any method that sets your pickaxe on fire can be used to relight a torch. For example, throwing your pickaxe through a torch/brazier to reach an unlit one. Or if you've recently broken an orange crystal known as Seertooth that imbues your pickaxe with fire. Other methods on how to light torches are in the bullet points below:
Using a Fury Potion to shoot fireballs around you.
The Seer's Blood relic makes it so bombs will explode in a "shower of fire".
Lighting yourself on fire and running to unlit torches.
Using oil near an unlit torch and putting that on fire. You can use the Galoshes item to do this more efficiently and place oil wherever you want. For example, creating a trail to make it easier for reaching a nearby lit torch.
How to Break Blue Walls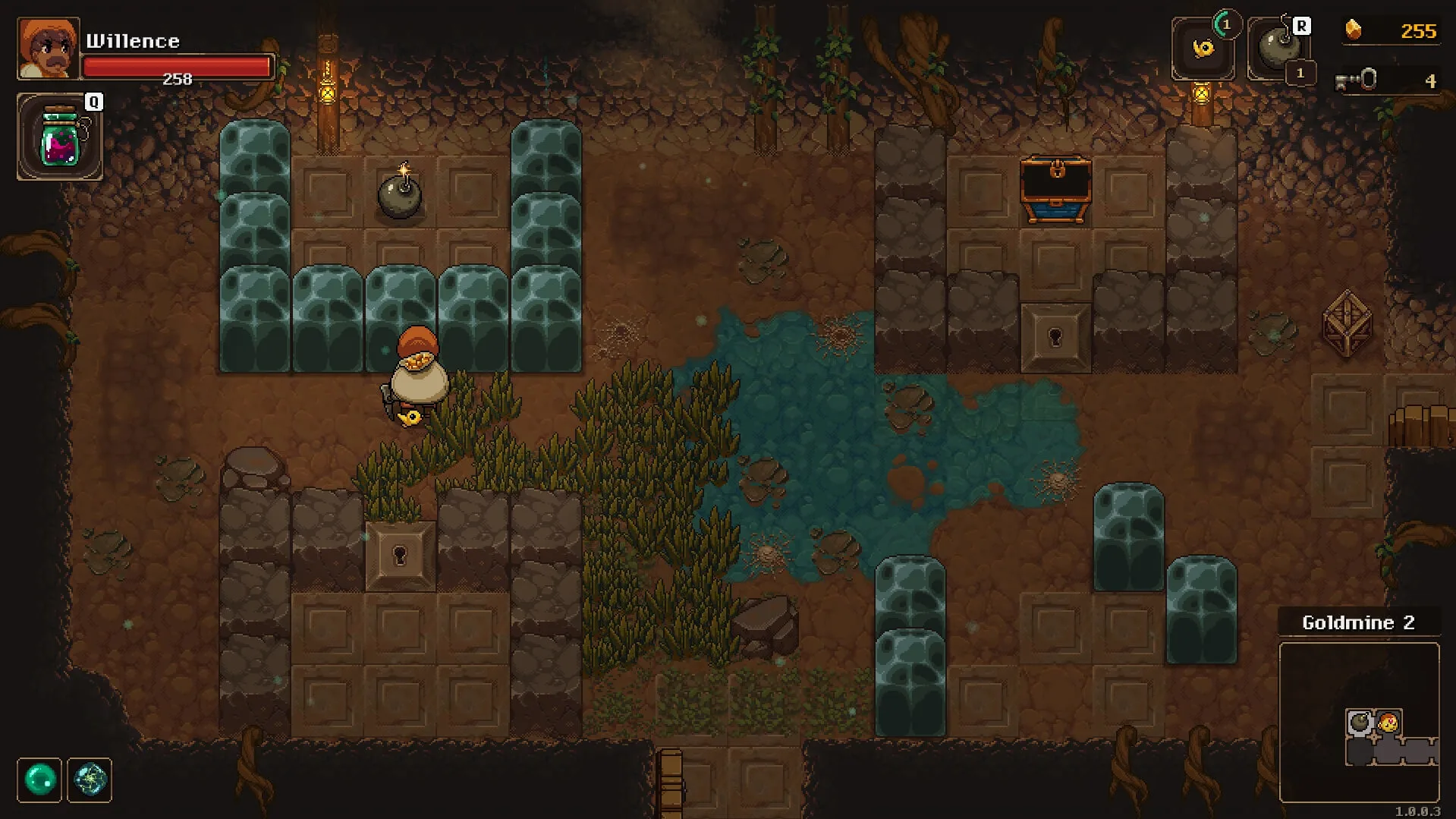 If you're wondering how to break blue walls in UnderMine, first you'll have to rescue Dodson. Once you've rescued him, he'll appear at the main hub in the center at the top right. He'll sell bomb upgrades and an Echo Blast upgrade for 2,000 gold. The Echo Blast bomb upgrade is what you need so your bombs can start breaking those blue rocks/walls. So long as you have this permanent upgrade, blue walls will break whenever you use bombs near them.
How to Leave the Mine
If you're wondering how to leave the mine so you can save all your hard-earned money, there's an unfortunate answer. The only way to leave the mine is by dying or pressing the "Give Up" option on the pause menu. This means you'll lose a percentage of your gold that relies on how much you've upgraded your sack at the Blacksmith/Wayland. There isn't a method to safely teleport back like in similar games such as Moonlighter.
What Are Purple Torches?
Be careful around purple torches because they're a source of curses. Upon destroying one, you'll immediately become cursed and have a negative debuff until it's removed. However, purple torches can still drop a lot of keys, bombs, blessings, and potions too. Also, as mentioned in the tip about getting new familiars, you can find eggs from destroying purple torches too.
I hope this guide answers some common questions you may have regarding UnderMine. If something you're wondering wasn't answered, be sure to comment below and I'll get back to you as soon as possible.
---
UnderMine released on August 6, 2020 for Xbox One and PC. Later launches may still be planned for PlayStation 4 and Nintendo Switch.

Jeff is a journalist with over 10 years of experience writing, streaming, and making content about video games. With an associate degree in journalism, he's a sucker for RPGs, survival games, roguelikes, and more.