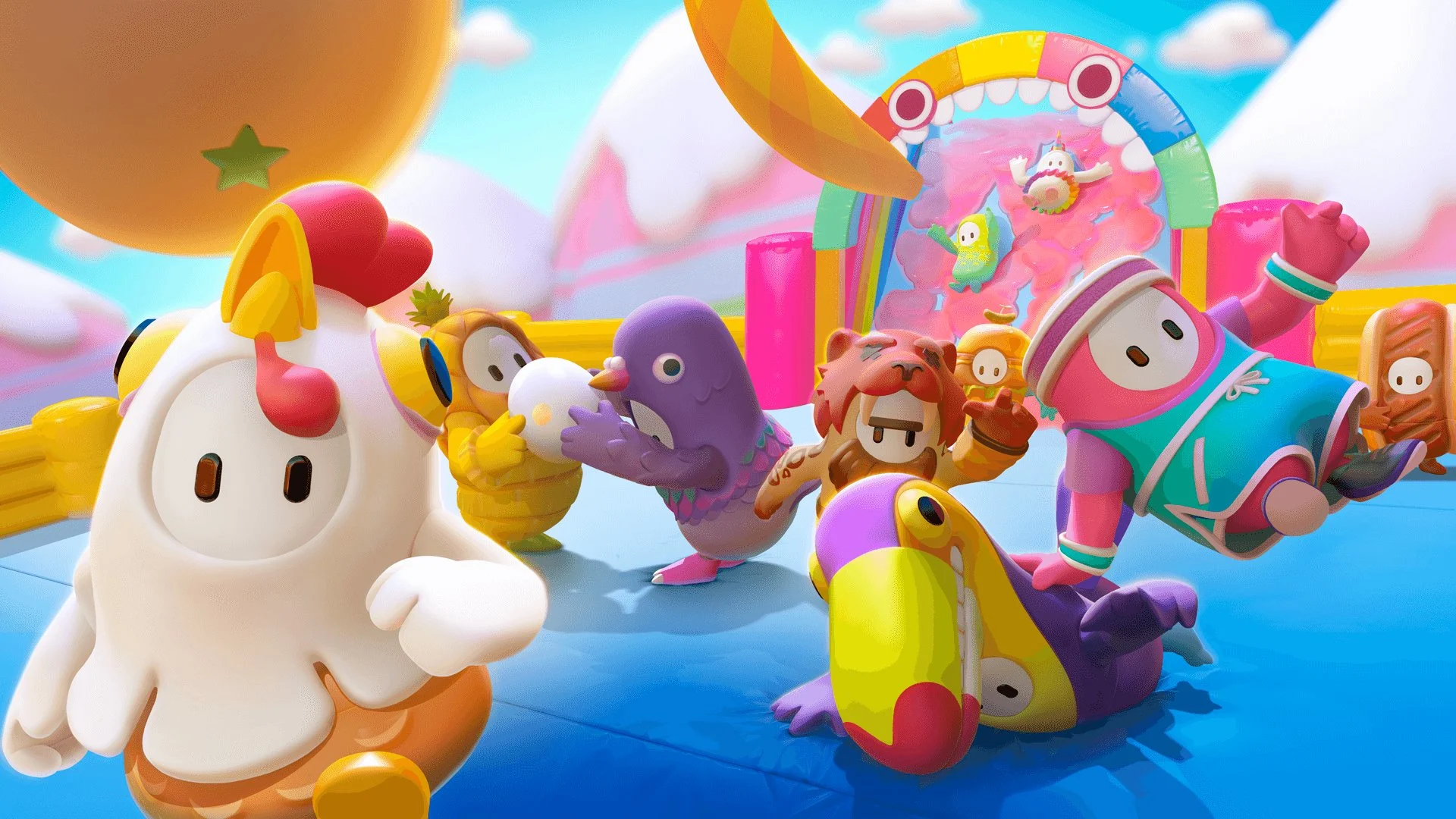 The Fall Guys: Ultimate Knockout battle royale game is now available for PC and PlayStation 4. If you have any questions or are struggling, take a look at our Table of Contents below to have your questions answered. And if you're still confused or have a different question, leave a comment below the article for further help.
How Many Friends Can You Play With
The maximum squad size in Fall Guys is up to four players in total. That includes three friends alongside yourself. It doesn't matter if you have a full squad, you can play with as many or few players as you want below the four-player maximum. If you or a friend gets eliminated, you can still continue to spectate if you don't leave immediately. Also, there can be up to 60 total players in a Fall Guys match.
If you're not sure how to invite friends to your Fall Guys group, take a look at the short tip below explaining how.
How to Invite Friends
Fortunately, knowing how to invite friends in Fall Guys is nothing too complicated. If you're on PlayStation 4, simply press triangle while at the main menu and then invite your friends. Or if you're on PC, press P by default to invite them. Once they've accepted your invite, they'll appear next to your character on the main menu screen.
How to Dive in Fall Guys
Learning how to dive is an extremely useful trick for getting ahead. By default on PlayStation 4, pressing square will make you dive forward. While on PC, pressing Left Ctrl by default will make you dive. Be careful when diving, because it will leave your stuck on the floor for a moment before you can recover. However, it's still a great way to give yourself a small boost to the finish line.
How Many Maps/Games Are There?
Fall Guys currently has 25 different challenges spread across multiple maps on launch. Based on certain phrasing, there will likely be more maps updated into the game down the road. The current roster of maps varies from obstacle races to silly minigames like an odd version of tag that involves tails. As you make it further into the rounds, you're more likely to find new maps because they're not all available in the first round.
How to Push and Throw
The simple controls in Fall Guys don't have anything specifically for pushing or throwing. However, you can use the grab button to push others by running into them while holding them. You can't move them much, but until they jump, you've got ahold of them. This is a great way to prevent players from accomplishing goals during team modes.
If you're wondering how to throw something like an egg into a basket, for example, it's a little finicky but possible. First, grab an egg, move toward the basket, and then jump and let go. You won't be able to do the same thing to players, however. Also, the Fall Ball mini-game is a good opportunity to jump or jump and dive at the soccer ball to push it too.
PlayStation 4 Grab Controls – Left Shift by default.
PC Grab Controls – R2/Right Trigger by default.
How to Get Crowns
If you're not sure how to get Crowns so you can buy new outfits and patterns for your character, there are two methods. First, the more difficult of the two is to win matches in Fall Guys. For each win, you'll get one Crown. The second method is to advance your season 1 pass and get three Crowns from leveling it all the way to 32. The first one is at 5, then 20, and lastly 32.
Unlike the purple Kudos currency earned from playing the game, you can't purchase Crowns with real money. The Kudos bundle prices before taxes are below for those curious about the conversion:
| | | |
| --- | --- | --- |
| Tiny Kudos Bundle | 12,500 Kudos | $4.99 |
| Small Kudos Bundle | 27,500 +10% (30,250) Kudos | $9.99 |
| Large Kudos Bundle | 78,000 + 25% (97,500) Kudos | $24.99 |
| Giant Kudos Bundle | 170,000 + 35% (229,500) Kudos | $49.99 |
Both the Crowns and Kudos currencies are usable in the main menu shop for buying cosmetics. Examples of what you can buy include outfits like the Pineapple or Half-Life: Alyx clothes. Also, there are two DLC packs for Fall Guys that have unique costumes with one including 10,000 Kudos.
Fall Guys – Fast Food Costume Pack – Includes three fast food-themed costumes for $4.99. Steam page here.
Fall Guys: Collectors Pack – Appears to include three costumes with 10,000 Kudos. Steam page here.
How to Win Fall Guys
If you plan on winning Fall Guys and getting the crown at the end, you'll need to qualify for each round without getting eliminated. Depending on the game mode, that might be easy or extremely difficult. I plan on making a more extensive guide focused on helping you win your matches and mini-games. However, an important tip if you somehow make it to the end is that you have to grab the crown. If you run and jump into the crown without grabbing it instead, say goodbye to that win!
How to Use Emotes
Whether you're trying to give someone a thumbs up or do the Funky Chicken dance, there is a variety of emotes you can use. By going to the hanger tab on the main menu, then Theatrics, you can customize and preview emotes here. To use your Fall Guys emotes, if you're on PlayStation 4, each of the D-Pad buttons is bound to a different emote.
Up is emote 1, Right is emote 2, Down is emote 3, and Left is emote 4. Whereas on PC, you can use emotes by pressing the numbers 1 through 4 by default. The Celebration tab underneath Theatrics is also a separate category for winning emotes. If you're looking to get more, you can unlock them on the season 1 pass or purchase them in the shop.
Dealing With Server Issues
Server issues on launch have been a common issue for players bombarding the servers. If you get booted while trying to matchmake into a game, don't worry, simply try again. In my personal experience, I usually get right into a match after retrying once. The developer is currently working on increasing server capacity to solve these issues. They also published this statement on the Steam page,
"We definitely underestimated the number of jellybeans in the jar. We're working hard to increase server capacity but please be aware that matchmaking may be up and down during the launch window."
Does Fall Guys Have Cross-Platform Play?
Developer Mediatonic stated before launching Fall Guys that launch doesn't have cross-platform play between PlayStation 4 and PC. However, it may be added at a later time. Their direct statement is, "At launch, we won't have cross-play. It's something we really want to do in the future, let us know on Discord if its something you are super excited about so we can prioritise what we work on next!"
I hope this guide answers some of the questions you may have regarding Fall Guys. But if it doesn't, be sure to comment below the article and ask away. I'll do my best to get back to you as quickly as possible with an answer. Also, I have another guide coming that's focused on helping you win your matches.
---
Fall Guys: Ultimate Knockout released on August 4, 2020, for PC on Steam and PlayStation 4. It's temporarily free on PlayStation 4 for PS Plus subscribers.
Fall Guys: Ultimate Knockout was provided by the PR company via a Steam code.

Jeff is a journalist with over 10 years of experience writing, streaming, and making content about video games. With an associate degree in journalism, he's a sucker for RPGs, survival games, roguelikes, and more.