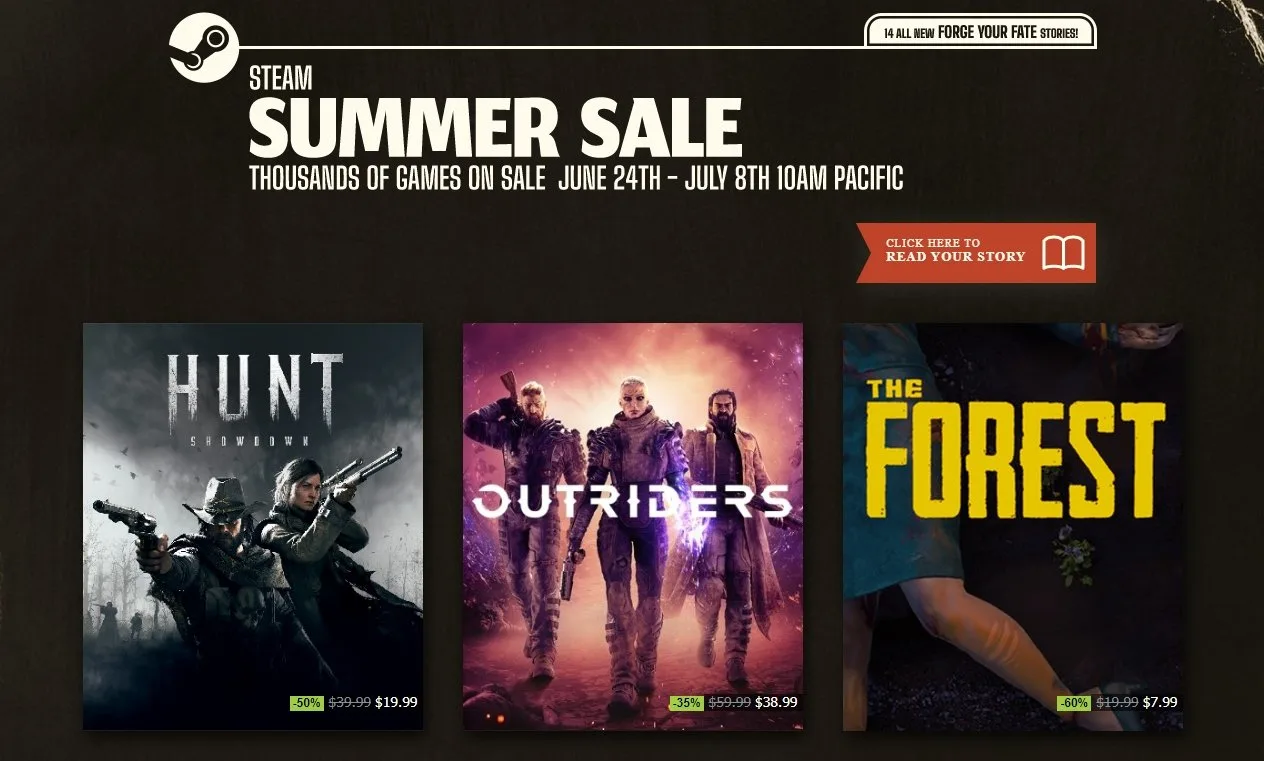 The Steam Summer Sale of 2021 is here and this is definitely one of the best times to pick up PC games. This year it's running from June 24 to July 8, so make sure you take advantage of the deals while you can. It officially ends at 1 p.m. Eastern time on July 8. Continue reading below for some great sales we've come across.
Steam Summer Sale 2021 Deals
Before taking advantage of the Steam Summer Sale, sign into your Steam account so you can see games you're interested in. While you'll always see some of the more popular games and deals, the platform does curate to you as well. Especially with sections completely built around you like, "Players Like You Love".
Another great way to find games you're interested in is right below the first three featured games on the store page. You can click into several different genres to try and find something you've been waiting for. Such as survival, sci-fi, open world, action, and more. Or take a look at our list of the best roguelikes for ideas too.
Quick disclaimer that prices listed below may change as the Steam Summer Sale goes on and that they are temporary. None of the links in this article are affiliated either.
There are plenty of great deals and discounts worth looking around for that aren't mentioned above. I simply wanted to toss out some recommendations for great games worth playing while also providing some variety. Be sure to comment below the article with what you buy or think is a great deal too.

Jeff is a journalist with over 10 years of experience writing, streaming, and making content about video games. With an associate degree in journalism, he's a sucker for RPGs, survival games, roguelikes, and more.